Distilling the Narragansett Bay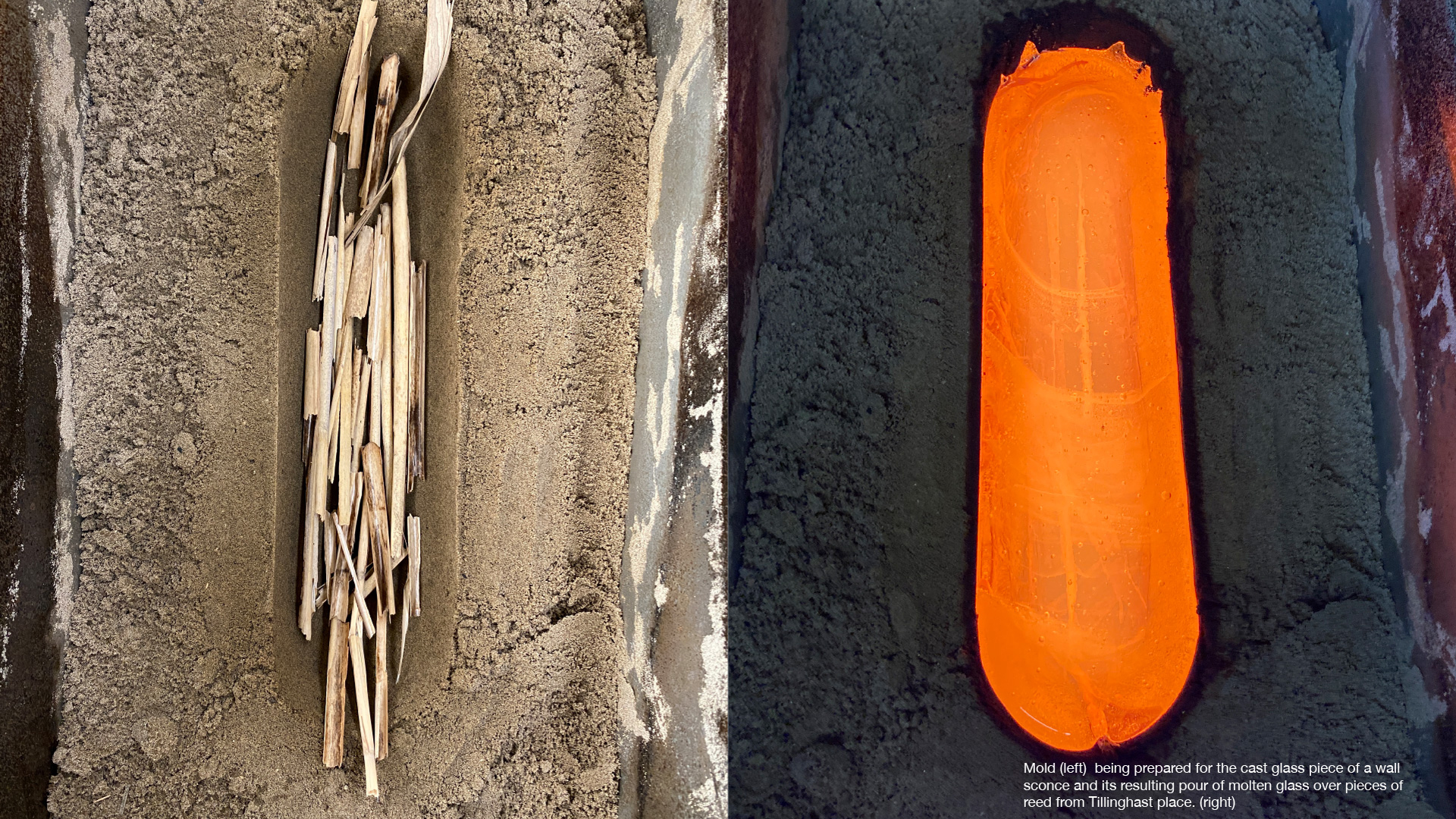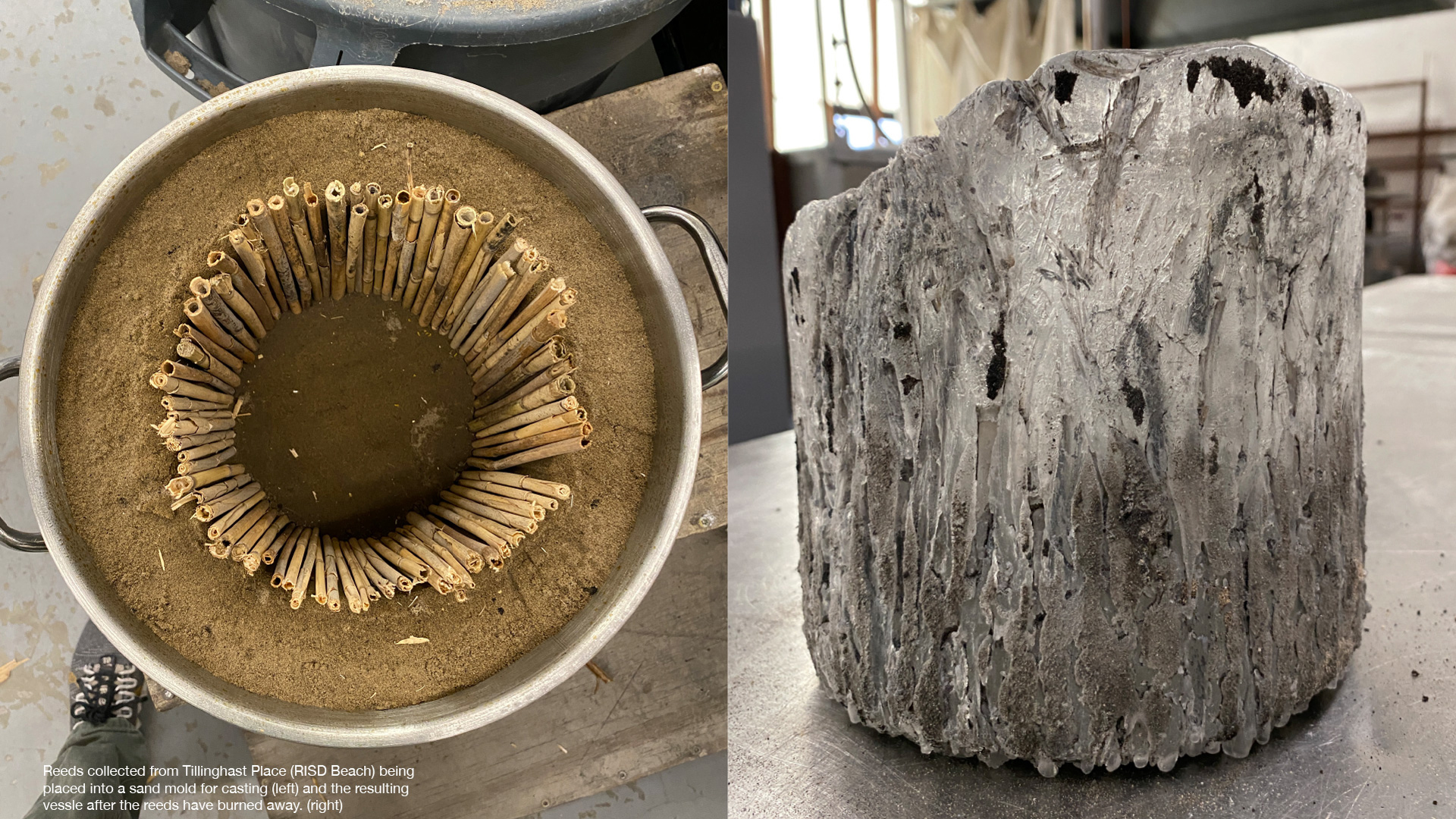 ︎
Creator:
Parker Ives
︎
Supervisor:
Peter Yeadon
︎
Advisors:
Asher Rodriquez-Dunn & Ashlee Harrison
This thesis is an investigation of processes that lead to the creation of a material vernacular that's deeply connected to Rhode Island. For the artifacts that he made, Ives collected and manipulated local materials to pull out unexpected qualities, in order to distill a unique identity associated with the Narragansett Bay, and the things that give that place its character.
Made with processes that include the carbonization of local seaweed and reeds, the resulting work focuses on distilling the character of the Bay, through: reminiscence, impression, and composition. Some of the artifacts are reminiscent of the light effects of water in the Bay, for example; other artifacts feature impressions of various collected biomaterials that were used to make them; other artifacts were composed of materials from the Bay.
The wall sconce consists of glass that was cast into a sand mold that had been lined with reeds gathered from Tillinghast Place. The impression left behind by the reeds and the sand of the mold is one that directly connects the viewer to that place, because of the tactile connection to the material that is formed.
"When glass is cast onto organic materials such as reeds collected from a beach, the resulting impression is both beautiful and unexpected," says Ives. "At the temperature that glass needs to melt, it would seem that the reeds would simply disappear into ash. But instead, the reeds hold together long enough to impart their textures onto the glass piece being made."
A simple stoneware housing does not distract from the glass but allows for the piece to hang off the wall and house the LED lamps inside. The glow of the LEDs gives the piece a frosted appearance, like sea glass from a distance, but the distinctly organic textures become visible when up close.
All artifacts were shown at the
RISD Museum in 2021.

PermaLink to the Thesis Record

---
---